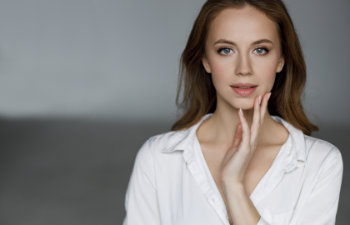 As the leaves change color and the air gets cooler, it's time to start thinking about transitioning your skincare routine for the fall season. With the help of The K Spa, you can treat yourself to various skin treatments that will leave your skin feeling refreshed and rejuvenated.
1. Chemical Peels
Chemical peels are a great way to exfoliate your skin and remove dead skin cells. This treatment can improve the appearance of fine lines, wrinkles, and acne scars. The K Spa offers a variety of chemical peels, including glycolic, salicylic, and lactic acid peels for light to deep peels to rejuvenate your skin.
2. Microneedling
Microneedling is a minimally invasive treatment that uses tiny needles to create microchannels in the skin. This process stimulates collagen production and can improve the appearance of fine lines, wrinkles, and acne scars. It can also improve skin texture and tone for clear, smooth skin.
3. Laser Hair Removal
Fall is the perfect time to start laser hair removal treatments. As the weather cools down, you'll spend less time in the sun, which is essential when undergoing this treatment. Laser hair removal can be used on any body part, including the face, legs, and bikini area.
4. Hydro-Infusion Facial
The hydro-infusion facial is a multi-step treatment that cleanses, exfoliates, and hydrates the skin. This treatment can improve the appearance of fine lines, wrinkles, and hyperpigmentation. It can also reduce the appearance of enlarged pores and improve skin texture and tone.
5. Botox
Botox is a popular treatment any time of year that can reduce the appearance of fine lines and wrinkles on your skin and offers many other cosmetic benefits. This treatment works by relaxing the facial muscles, which can smooth out wrinkles and give the skin a more youthful appearance.
6. Dermal Fillers
Dermal fillers are a great way to add volume to the face and reduce the appearance of wrinkles and fine lines. This treatment can be used on the cheeks, lips, and nasolabial folds to plump under the skin and give your face a more youthful, smooth appearance.
7. IPL Photofacial
The IPL Photofacial is a non-invasive treatment that uses intense pulsed light to improve the appearance of hyperpigmentation, sun damage, and broken blood vessels. This treatment can also improve skin texture and tone, a perfect post-summer treatment to remove sun spots and other signs of sun damage.
If you're looking for a way to refresh your skin this fall, consider visiting The K Spa for one of these skin treatments. With the help of a trained medical professional, you can achieve a more youthful and radiant complexion as you head into the fall and winter seasons. Call our facility in Atlanta, GA, to schedule a skin consultation to learn more about the many cosmetic treatments and procedures that can enhance the aesthetics of your skin.
Posted on behalf of The K Spa
371 East Paces Ferry Rd, Suite 850
Atlanta, GA 30305
Phone: (404) 549-3503