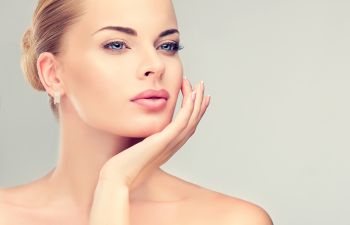 When it comes to nutritional and wellness supplements, there are mountains of available products and options to help individuals look and feel their best. Yet, which ones really work? Better yet, are they safe?
Having devoted himself to the study of facial plastic surgery and skin rejuvenation, Dr. Benjamin Stong is a dual board certified plastic surgeon and esteemed aesthetic physician. As the founder and director of The K Spa in Atlanta, Dr. Stong is considered an authority on products that help individuals maintain and revitalize their appearance. To amplify your anti-aging regimen, Dr. Stong recommends using Lumity.
Lumity is a 2-step formula consisting of morning and evening soft gels that provide superior nutritional supplementation to support overall health and vitality. Lumity Life online lists the following benefits:
Vitality and Brain Health
Beautiful Skin, Hair and Nails
Strong Bones, Muscles, Joints and Teeth
Protection against Oxidative Stress
Healthy Immune System
Optimal Nutritional Absorption and Metabolism
While morning soft-gels contain vitamins E and C, as well as Selenium and Zinc to protect the body on a cellular level, nighttime gels consists of a unique RENEW COMPLEX. This includes Omega 3s and amino acids that contribute to skin elasticity and radiance, giving skin a youthful, supple appearance. Also featured in Lumity is turmeric root, which contributes to healthy collagen formation. Collagen is a vital component of the skin's structure and firmness. When taken appropriately, Lumity soft-gels work around the clock, as the morning and evening supplements reinforce each other.
Best of all, Lumity is an all-natural supplement, free of binding-agents, coatings, fillers, anti-caking agents, preservatives and/or flavorings. It is also paraben-free, and doesn't contain sugar, caffeine, gluten, synthetics or sulphates.
As an industry-leader in plastic surgery and aesthetics, Dr. Stong understands the importance of maintaining a healthy body from the inside-out. At his Atlanta-based medical spa, Dr. Stong values Lumity because it helps offset the internal and external factors that wreak havoc on the skin everyday. The unique supplement works by replenishing depleted nutrients and restoring the structure of skin.
To speak with Dr. Stong about Lumity, call The K Spa today!
Posted on behalf of The K Spa
371 East Paces Ferry Rd, Suite 850
Atlanta, GA 30305
Phone: (404) 549-3503