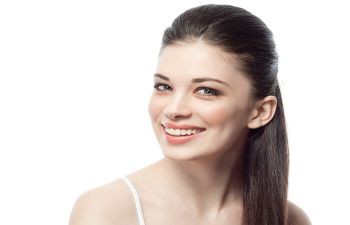 Life has changed greatly in the past year and we are not sure how those changes will shape the days to come. One change that may be here to stay for many businesses and corporations is the virtual meeting. There is evidence that workers have been more productive since working at home and that is good for the bottom line of any enterprise. Some employers have determined that working from home and video conferencing is the preferred method of doing business. If you spend time on screen, you want to make sure you always look your best.
You are not alone if video conferencing has awakened a heightened desire for you to resolve some issues with your appearance. When you see yourself on the screen, you most likely notice all the blemishes great and small, signs of aging and areas that could use improvement or enhancement.
Zooming in on the Problem
You may be one of the millions of people staring at your thumbnail image on screen and making assessments of the things you would like to change. You may notice crow's feet around the corners of your eyes, lines between your eyebrows, sagging jowls, lip lines or other issues. Virtual conferencing is not the only way in which attention is being focused on your face, either.
Wearing a mask also emphasizes the appearance of flaws on the upper third of your face, so this may be an area to which you want to give special attention. Your glabella lines – the 11s between your eyebrows can make you look angry or grumpy. A droopy brow line can cause you to look tired, which is not a look you want on screen or face to face.
Find Your Solutions Here
The K Spa provides a wide variety of solutions to the problems mentioned above and many more. Enhancements are available to give you a more youthful appearance. There are non-invasive options for minimizing wrinkles and fine lines. Our procedures allow for discreet changes that are natural and noticeable. The team at The K Spa can improve your overall appearance or focus in on one or two problem areas; for example, improving the quality of your skin.
There are certain things you can do to look better for those virtual meetings; camera angle, lighting and making sure you have a good quality camera will make a difference. However, if you want to make a satisfactory difference that makes you proud on and off camera, contact The K Spa and schedule a consultation appointment with us.
Posted on behalf of The K Spa
371 East Paces Ferry Rd, Suite 850
Atlanta, GA 30305
Phone: (404) 549-3503