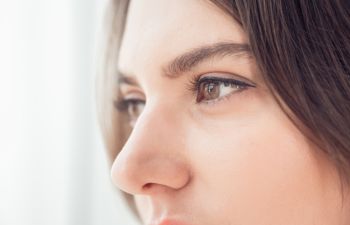 Imagine achieving your goals for a nose that is sized and shaped exactly how you want, without the need for surgical intervention. With today's advances in cosmetic treatment options, you no longer have to worry about the risks of surgery.
Fillers are just one range of options that are revolutionizing the approach to reshaping noses and other facial features. Patients who have a fear of invasive surgeries can achieve the same results and avoid surgeries that lead to longer healing times.
Precision Non-Surgical Nose Jobs
The key to achieving the aesthetic you want is treatments based on precision. A liquid nose job may not involve invasive surgery, but that does not mean related procedures are not effective. An experienced cosmetic surgeon can use fillers to produce the same results with precision application.
Fillers are not injected indiscriminately with unpredictable results. You can expect the same outcomes from liquid fillers as from any other procedure carried out in a professional environment. As long as your provider knows how to precisely target key areas to enhance specific features of the nose, you will gain the confidence you want in your facial balance and symmetry.
Liquid Nose Job Consultation
Liquid nose jobs are not suitable for every patient. At The K Spa, our specialists are educated and trained to a level where determining the best treatment recommendations is second nature. We can help you create a treatment plan that ensures you reach your aesthetic goals. Single or combination treatments can transform facial aesthetics, so make sure to give our offices a call today.
Would you like to know more about non-surgical nose jobs? Reach out to The K Spa to discuss your cosmetic treatment goals. Our team is always ready to accommodate patients in whatever ways we can.
Posted on behalf of The K Spa
371 East Paces Ferry Rd, Suite 850
Atlanta, GA 30305
Phone: (404) 549-3503