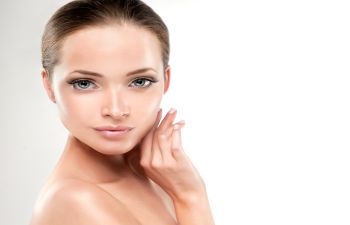 From mild discoloration to fine lines and wrinkles, age spots and shallow scars, chemical peels represent a versatile skin care treatment that can be applied to the face, neck or hands. Whether the chemical peel is considered a superficial peel, medium peel or deep peel, the idea behind the technique is to exfoliate the skin and allow fresh, regenerated skin to appear. Thus, as the chemical solution removes damaged skin cells, the skin begins to peel off. As some say, when it comes to chemical peels, it's out with the old and in with the new.
As noted by The American Society for Dermatologic Surgery, chemical peels can be used to help with the following skin problems:
Acne Scars
Age Spots
Aging Skin
Crow's Feet
Hyperpigmentation
Melasma
Scars
Sun-damaged Skin
Sagging Skin
Wrinkles
At The K Spa in Atlanta, Dr. Benjamin Stong has extended the use of chemical peels to include a skin lightening treatment and a collagen building wrinkle treatment. The chemical peel process and recovery varies according to the depth of the peel, as noted above (superficial, medium or deep peel). Yet, each treatment begins with applying a chemical solution to skin on the face, neck or hands. The solution remains on the skin for a few minutes before it is removed.
While chemical peels are performed in a variety of locations, patients benefit from the experience and expertise of dual board certified plastic surgeon Dr. Benjamin Stong and his highly trained medical aesthetician at The K Spa. Thus, not only are patients adequately prepared for their chemical peel, they have realistic expectations and a thorough understanding of their outcome and recovery.
Your Solution For Smooth Skin
Are you searching for the perfect solution for smooth skin? A chemical peel might be the key to unlocking your skin's greatest potential. To learn more, call The K Spa today.
Posted on behalf of The K Spa
371 East Paces Ferry Rd, Suite 850
Atlanta, GA 30305
Phone: (404) 549-3503