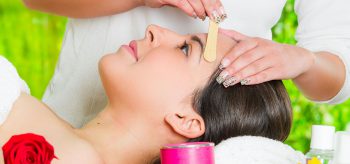 Waxing and shaving are two completely different methods of hair removal. Wax pulls hair from the root quickly. Shaving is only a trim, removing hair from the skin's surface and leaving the root intact.
Not sure what route to take? Waxing is preferable to shaving for many reasons, including that it takes less time overall, is gentler on sensitive skin and is safer.
The Advantages of Waxing Over Shaving
Shaving off unwanted hair is effective only in the short term. Within a few days, the freshly shaved hair returns as rough stubble, and the same is valid for hair removed with depilatory creams. On the other hand, waxing results in hair that takes much longer to grow back and grows back stubble-free because waxing removes the hair from the root. The use of wax has many other advantages, too.
The Hair Grows Back Smoother Each Time
Repeated waxing causes the regrowth to become softer over time.
You Can Wax Any Body Part, and the Results are Long-Lasting
Waxing is effective for large areas of unwanted hair. Waxing is generally well tolerated and is not restricted to specific areas. The result is a shiny, smooth surface that lasts for at least three weeks. Waxing pulls the hair out at the base, so it must re-grow, giving you weeks of silky textured skin.
Waxing Exfoliates the Skin
Waxing removes dead skin cells from the skin's surface. Clogged pores are often the result of a buildup of dead skin cells, which trap dirt and oil. The wax will leave your skin healthy and help prevent skin conditions by removing the harmful buildup.
Waxing is More Convenient
Shaving as part of a beauty routine every few days can be inconvenient, especially when life is hectic. However, waxing results last longer and longer the more you do it. Eventually, you may even go over a month without having to wax.
There is No Risk of Cuts with Waxing
Jama Dermatology found that 25% of those who shave their intimate areas injure themselves. When you nick sensitive skin, it is harrowing. In addition, you risk infection, especially if you reuse your blades.
Waxing Hurts Less Each Time, Especially if You Go to a Professional Salon
Waxing hurts, especially if it is your first time. However, the experience will not be as unpleasant if you go to a professional who uses high-quality wax. The professional will also use skin care products before the procedure to prepare the skin, and afterward to calm any irritation or redness.
We understand that waxing may be uncomfortable at The K Spa, so we prioritize your comfort. Dr. Stong supervises all cosmetic procedures, and our team of skilled aestheticians offers the best cosmetic treatments in a soothing environment.
Book your waxing appointment to look great and feel smooth as a baby. Experience The K Spa's medical spa difference today.
Posted on behalf of The K Spa
371 East Paces Ferry Rd, Suite 850
Atlanta, GA 30305
Phone: (404) 549-3503