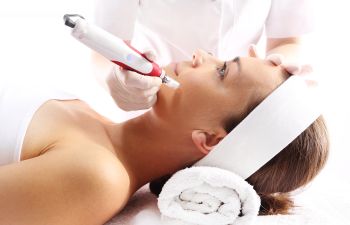 Our face is the first thing that people notice about us, and is unfortunately one of the first parts of our bodies to show tell-tale indications of aging. As we get older, our skin loses the ability to produce the proteins collagen, hyaluronic acid and elastin. This causes the skin to lose volume and elasticity.
One area affected by these changes is the cheeks. Lines and wrinkles and sagging can form, and drooping can cause a jowly appearance. The neck is another feature that is affected by the loss of essential proteins, combined with the effects of gravity. The skin becomes thinner and may subside, creating a distinctive and unattractive flaw known as "turkey neck." The neck is often overlooked for beauty treatments until these issues have already become apparent.
Non-Surgical Options for Reducing Signs of Facial Aging
Many of us lead busy and productive lives, whether in our careers or in tending to families. Some may find it difficult to find the time for more invasive cosmetic procedures. For example, a facelift will include a significant recovery period. At The K Spa in Atlanta, we offer non-surgical alternatives that can be accomplished in one appointment with little to no downtime afterward.
Treatments for loose or wrinkled skin on the neck involve targeting the area with RF energy accompanied by microneedling to encourage a healing response. The effects will be noticeable around two weeks later and will continue to provide a tightening and lifting influence over several months.
A similar process is used to reduce signs of aging on the cheeks, giving the appearance of firmer skin, fading scars or other skin flaws. Again, results appear in two weeks and improve appearance for months. The process is not painful, as a numbing agent is used to reduce discomfort.
Turn to The K Spa in Atlanta to start the path to a more youthful you. Our team can help you choose the best treatments for reducing the impact of aging on facial features.
At The K Spa, we put the patient experience at the forefront of everything we do. Contact our offices to improve your image and self-confidence today.
Posted on behalf of The K Spa
371 East Paces Ferry Rd, Suite 850
Atlanta, GA 30305
Phone: (404) 549-3503