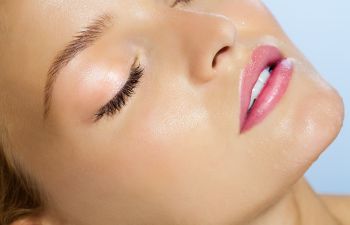 The double chin, or submental fullness, is a stubborn feature. It often accompanies aging and is more challenging to get rid of than a pudgy tummy or batwing arms. For many, exercise and diet are not enough to eliminate the extra fat accumulation under the chin. Furthermore, genetics and weight gain can make the matter worse.
Unfortunately, it can impact the whole face, making it look heavier and older and making the male jawline less masculine. Hence, a double chin is one of the top concerns individuals have when looking at themselves in the mirror or pictures. Seeing the unsightly feature can make them feel insecure about their appearance.
How Kybella Eliminates a Double Chin
Are you one of these people? Do you want to be rid of your double chin, but the thought of liposuction or cosmetic surgery is not appealing? Then, you are in luck. There is a non-surgical, minimally invasive way to eliminate it offered at The K Spa called Kybella®. The FDA-approved treatment involves a series of deoxycholic acid injections that target fat cells under the chin.

The downtime is minimal since no incisions are required, and the procedure is painless and brief. You will be done with your appointment within half an hour. Plus, side effects are minimal since the treatment was tailor-made to treat double chins; it targets the fat cells in the area without affecting nearby cells.
Deoxycholic acid is a naturally occurring molecule found in the body that supports the breakdown and absorption of dietary fat. When injected into a fatty area, it raids the fat cells and destroys their membranes, releasing their fat stores into the bloodstream to be flushed out through the excretory and lymphatic system.
Kybella Injections Deliver Life-Long Results
You can expect life-long results because once your body flushes out the dead fat cells, it will not produce new ones. However, it would be best to stick to a healthy lifestyle after getting Kybella injections because gaining weight can cause your double chin to return. This is because the treatment does not eliminate all your fat cells, so the ones that remain can grow.
The fat will melt away over the four to six weeks following the procedure, revealing a more defined and youthful chin. The slimming process happens gradually, so the "weight-loss" will appear natural to others.
Kybella Treatment by K Spa Specialists
Typically, Kybella treatment requires two or more injection procedures, spaced four to six weeks apart, to obtain the desired effect.

The K Spa team will complete your treatment with the precision injection placement needed to obtain optimal results with Kybella. So, schedule a meeting with our medical director, a dual board-certified facial plastic surgeon, to discuss if the injections are right for you.
You can also combine Kybella with our med spa's other cosmetic treatments to further enhance your appearance and help you look your best.
Posted on behalf of The K Spa
371 East Paces Ferry Rd, Suite 850
Atlanta, GA 30305
Phone: (404) 549-3503