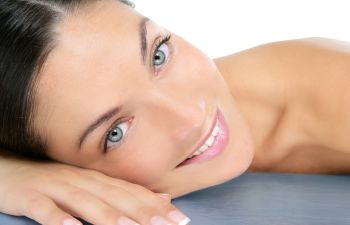 While a plethora of anti-aging remedies and supplements continue to saturate today's market, it is difficult to differentiate between the gimmicky solutions and the ones or "one" that will actually work for you. Inspired by the question, "how can we grow older and wiser yet maintain the health, energy and radiance of our youth," Sara Palmer Hussey, PhD. has created Lumity, an overall nutritional and anti-aging supplement that is more than skin deep. Lumity is highly recommended by double board certified Dr. Benjamin Stong and endorsed at his Atlanta-based facility, The K Spa. Given his authority on products that help maintain and enhance one's appearance, patients trust the experience and expertise of Dr. Stong when it comes to choosing a supplement that will work within their body's natural cycles.
Comprised of a distinctive two-step formula, Lumity contributes to vitality and brain health, and enhances the appearance of skin, hair and nails. Its smart compilation of ingredients also promotes strong bones, muscles, joints and teeth, and amplifies the immune system and response. Additionally, Lumity protects against oxidative stress and encourages optimal nutrient absorption and metabolism. Specific information regarding the formula's clinically tested ingredients can be found here.
While each ingredient serves a unique purpose in the journey to enhanced beauty and youthfulness, it is free of anti-nutritional binding agents, coatings, fillers, anti-caking agents, preservatives and flavorings. What's more is that Lumity is paraben-free, and does not contain gluten, synthetics, sugar, caffeine or petrochemicals.
Lumity's formula begins on the inside, with benefits that are both felt and seen, as skin becomes elastic, radiant and supple. In short, Lumity is the targeted anti-aging and nutritional support that, when given at the right time, becomes a game-changer for those wanting to look and feel their best.
Are You Ready For Real, Tangible Benefits With Lumity?
Because it's important to offset the impediments to optimal health and vitality that the body faces everyday, Dr. Benjamin Stong of The K Spa proudly offers Lumity for patients that are ready for real, tangible anti-aging and wellness benefits.
To learn more about Lumity, contact The K Spa today.
Posted on behalf of The K Spa
371 East Paces Ferry Rd, Suite 850
Atlanta, GA 30305
Phone: (404) 549-3503