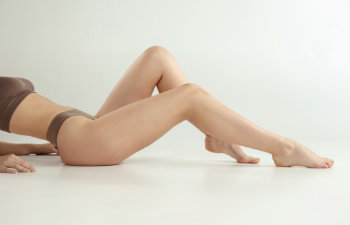 Are you still shaving your legs, armpits, and other areas? It is time to throw away those razors or cancel your monthly wax appointments. If you like smooth, hairless skin, you can achieve it permanently with laser hair removal. In a few short sessions, you can confidently slip into shorts, skirts, or swimsuits without worrying about whether you need to shave.
How Laser Hair Removal Works
Hair grows and falls out in cycles. Every hair on your body goes through these cycles, including the anagen or growth stage, catagen or fallout cycle, and telogen or rest cycle. The anagen cycle is the longest and most prominent cycle, lasting 3-5 years, and an estimated 80% of the hair follicles are in this stage at any given moment. This is the only cycle when laser treatments are effective at removing hair.
Laser hair removal uses light energy to target the pigments in the hair follicle. If a hair follicle is in the anagen cycle, it will absorb the heat and be destroyed. The follicle will shed its hair and go into a telogen-type cycle for good.
Since not all hair follicles are in an anagen cycle simultaneously, more than one session is needed to remove all hair from an area. Whether you just want to remove a small amount of hair on your face or have a larger area like your back, chest, or legs, it will require multiple sessions spaced several weeks apart to obtain the desired result.
Benefits of Laser Hair Removal
Laser hair removal treatments are well-tolerated and provide excellent results in short sessions. The treatment length depends on the area's size and the number of hairs. Most people can achieve the desired results within a few months – if you have laser hair removal this summer, you will likely be mostly hair-free when next summer rolls around. During the following months, you can enjoy the following benefits:
No more stubble – even hair follicles that are still active will not grow rough, cut-off hairs
Smoother, bump-free skin
Save on razors and waxing over many years
Save time getting ready for your day
Feel confident your skin is hair-free
Most laser hair removal treatments are permanent, but it is possible for a hair follicle to be in the telogen phase for years. You may have occasional hairs appear down the road, but once they appear, they can be removed with laser treatment.
If you are tired of plucking, shaving, or waxing, make this the last summer you need to perform any of these hair removal procedures. To schedule a hair removal consultation, contact our team at The K Spa. We offer advanced and customized laser hair removal treatments for various areas of the body and face. Call our clinic in Atlanta, GA, to book your appointment.
Posted on behalf of The K Spa
371 East Paces Ferry Rd, Suite 850
Atlanta, GA 30305
Phone: (404) 549-3503