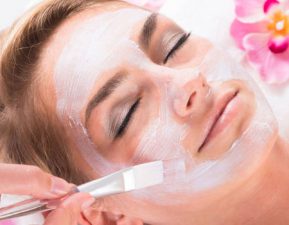 This time of year is special for most people; full of parties, visits from friends and family, adventures of all kinds, new beginnings and lots of pictures. You want to look your best for the holidays and The K Spa can help you do just that. In many cases, a simple, non-invasive procedure can make a world of difference in your appearance. With little to no downtime, you can acquire a refreshed, rejuvenated look in a matter of minutes.
What You Really Need
Some patients have heard of new beauty treatments or they have seen the results of a friend's treatment and they want to try the same thing. It is important to understand that skin care treatments are not a one-size-fits-all proposition. Your skin is unique to you alone and though you may have some similarities to your friend, the treatment you require to get the results you are looking for may be different from your friend's treatment.
At The K Spa, we take everything into consideration when creating the treatment plan to produce the results you desire. You may want a wrinkle-free look; we consider all the options to achieve the best results for your skin. You may want a chemical peel for a glowing, youthful look; we take the time to determine which chemical peel will work most effectively for you. We give you only the treatments you really need to achieve the look you desire.
What You Really Want
This time of year can be stressful with all the planning, execution of plans, unexpected visitors and untold variables impacting each day. Taking time for yourself can be challenging to fit into your hectic schedule, and yet it needs to be a priority for you to be at your best. When you come to The K Spa, it is all about you. Here you can relax in our calm and inviting environment while you receive your specialized treatment.
This holiday season, take some time to relax and pamper yourself. Contact The K Spa and let us give you the care you really want, so you can look your best now and going into the new year.
Posted on behalf of The K Spa
371 East Paces Ferry Rd, Suite 850
Atlanta, GA 30305
Phone: (404) 549-3503