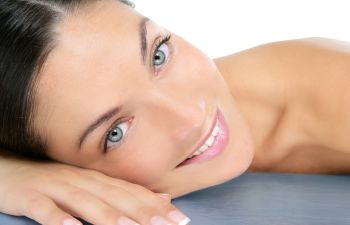 Providing instant volume and fullness to the mid-face and cheek areas, Voluma is an injectable gel facial filler, and the first of its kind to be FDA approved for up to 2 years of effectiveness. While Voluma is often used in conjunction with other facial fillers such as Juvederm, Restylane, Sculptra and Radiesse, it is a unique filler in itself, offering deeper, fuller plumpness. With this in mind, it's easy to see why more and more patients are looking to Voluma to refresh and restore their appearance.
Perhaps you've noticed a considerable loss of volume in your face with age or with substantial weight loss. Maybe the effects of gravity have resulted in a heavy appearance on your forehead and jawline. You'll be delighted to know that a single treatment of Voluma can provide great results—with enough volume and lift to revitalize your appearance. What's more is that the hyaluronic acid in Voluma generates a suppleness that gives the skin structure and a natural, youthful contour. As an added benefit, some report that fine lines and wrinkles around the mouth are softened and smoothed following treatment using Voluma.
While Voluma certainly does its part when it comes to anti-aging, this type of cosmetic enhancement is often performed alongside other injectable facial fillers designed to treat the jawline, smile lines and folds around the mouth. When used together, patients experience a result, though temporary, like that of plastic surgery. For this reason, treatment using multiple types or brands of facial fillers is often referred to as a "liquid facelift."
Technique is Key—Experience Bruise-Free Treatment at The K Spa
Though cosmetic facial fillers continue to refresh and restore the appearances of many, the right dermal filler can only go so far. In other words, technique is key.
When patients visit The K Spa, they can rest assured that every cosmetic enhancement is guided and directed by its founder, Dr. Benjamin Stong, a dual-board certified facial plastic surgeon renowned for his advanced artistry and skill. Patients can also experience bruise-free injections, as Dr. Stong and his highly trained cosmetic team uses micro-cannulas in place of needles, ensuring that blood vessels are not broken during treatment.
To schedule a consultation with Dr. Stong to discuss bruise-free facial fillers, contact The K Spa today.
Posted on behalf of The K Spa
371 East Paces Ferry Rd, Suite 850
Atlanta, GA 30305
Phone: (404) 549-3503