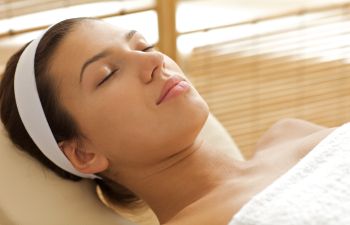 If you are unhappy with your appearance, you may be considering cosmetic treatments. Med spa services can address stubborn skin issues for individuals who want to avoid surgery.
Here are the rejuvenating benefits you can receive from the med spa services offered at The K Spa.
Advanced Treatments and Technology
Med spa services offer advanced technology-based treatments to boost your appearance. These treatments are customized to meet your individual aesthetic goals and optimize your well-being. You can improve your skin, lose weight and contour your body without the need for surgery. These medical-grade treatments are performed using the latest technology for the best results.
Laser skin treatments can be performed on almost every area of the body to improve skin firmness and texture. Pulsed light technology uses heat to boost collagen production and remove stubborn wrinkles. Chemical peels can remove damaged skin cells for a healthier glow. Injectables are able to restore a more youthful appearance by using substances found in your body to replace lost volume. Treatments can be combined as needed to help you refresh and rejuvenate your appearance.
Rejuvenate in Comfort
Going to a doctor's office can be a stressful experience. Being crowded with other patients before being seen in a cramped space can affect your overall well-being. Medical spa services are often performed in more spacious settings where you can rejuvenate in comfort. The calm, stress-free environment can help speed recovery from your cosmetic treatments.
Symptom Relief from Certain Chronic Health Conditions
Chronic health conditions can create several uncomfortable symptoms. Med spa services can help you find relief from chronic skin conditions. Some treatments can help improve blood circulation and reduce depression and anxiety from a lack of self-confidence. The effects can be long lasting for symptom relief.
Interested in Med Spa Services to Boost Your Appearance?
Med spa services can help you uncover your hidden beauty and feel more confident about your appearance. When you use med spa services, you may be able to avoid surgery to correct unwanted skin conditions. The K Spa offers a wide range of minimally invasive treatments to pamper you and help you reach your aesthetic goals. Schedule a consultation today.
Posted on behalf of The K Spa
371 East Paces Ferry Rd, Suite 850
Atlanta, GA 30305
Phone: (404) 549-3503