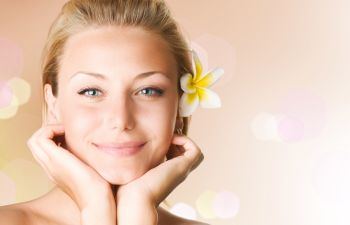 Most people are aware that facial or dermal fillers can be used to add volume under the skin. These cosmetic injectables are commonly used for plumping lips or diminishing lines/wrinkles. While these are the most common uses for dermal filler injections, they are far from the only treatment options. You may be surprised at the places dermal fillers can be used to create gorgeous results.
Volume for the Temples
Volume loss in the temples is common with age. It is one of the changes that is very discreet, but makes a significant difference in your appearance. Adding a dermal filler can reduce the sunken, narrow appearance at the eye level. It is a very subtle difference, but it can make your eyes and face look more youthful.
Hand Rejuvenation
Dermal fillers are not just for the face. Hands also lose fat under the skin, which can result in veiny, boney hands that look much older. Dermal filler injections can soften the look of the back of the hands and help them look years younger.
Jawline Enhancement
A softened appearance to the jawline can make you look older. This can occur when volume is lost under the skin, allowing the jawline to appear more round versus firm. Strategically adding dermal filler along the jawline can create a more youthful appearance to the jaw, chin and lower face.
Nose Reshaping
Incredible results are possible with non-surgical rhinoplasty. Nose reshaping is one of the more dramatic changes that can be made with dermal fillers – the nose is the central facial feature, and it can affect the entire balance of the face. Dr. Benjamin Stong and our team at The K Spa can discuss whether you are a good candidate for non-surgical nose reshaping with dermal fillers – it can be a wonderful way to experience how a new nose look can impact your appearance without the commitment of plastic surgery.
Dermal filler injections can be performed in a quick, outpatient procedure and they do not require downtime after treatment. To learn more about all the different uses of dermal fillers for cosmetic treatment, come see us at The K Spa in Atlanta, GA. Call our office today to schedule your consultation.
Posted on behalf of The K Spa
371 East Paces Ferry Rd, Suite 850
Atlanta, GA 30305
Phone: (404) 549-3503