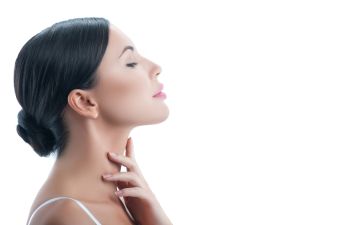 In today's modern world, uneven skin tone and dry skin are common issues many people combat due to increasing UV sun rays, daily stress and other factors. We are also exposed to second-hand smoke, car exhaust and other pollutants that become trapped in our skin. We can wash our faces, but it's difficult to remove dead skin cells, makeup and other impurities on our own. That's why, at The K Spa, we offer the Hydro-Infusion Facial to give your skin a much-needed boost.
What Is a Hydro-Infusion Facial?
The Hydro-Infusion Facial is a medical-grade resurfacing, deep-nourishing three-step treatment with several benefits. The treatment clears your pores of blackheads and other impurities and revitalizes your skin by restoring a healthy moisture balance. As a result, it reduces the appearance of uneven skin, fine lines and wrinkles.
Benefit 1:  Deep Cleanse
The first step of the facial includes a cleanse and exfoliation with water dermabrasion and a special serum to cleanse the skin and remove dead skin cells. After that, we use a chemical peel to loosen any damaged skin and dirt. This painless process removes blackheads, dirt and impurities while preparing the skin to absorb serums effectively.
Benefit 2: Extraction
The second treatment step involves another special serum that removes all the dead skin cells, dirt, oil and debris. We use a gentle suction device to extract the serum and skin debris, leaving your skin and pores completely clean. Next, we add a customized serum infusion to heal, hydrate, nourish and protect the skin at the deepest level.
Benefit 3: Intense Hydration and Skin Nourishment
The exfoliation from the light peel and the suction device allows for deeper penetration of the serums, resulting in intense hydration and nourishment. The final step is saturating the skin with hydrating serums, antioxidants, peptides and other nutrients that will revitalize and protect the skin as it rejuvenates. Your skin will instantly glow as it receives much-needed hydration, which will give your face a younger, healthier appearance.
Benefit 4: Quick and No Downtime
The Hydro-Infusion Facial may sound like a lengthy procedure, but it's a quick treatment that can be done in under an hour at our clinic. There is no downtime, and you can immediately return to your normal activities after the treatment.
Hydro-Infusion Facial in Atlanta
The Hydro-Infusion Facial is a fantastic way to heal and protect your skin while giving you a youthful glow and an overall surge of confidence. If you are interested in a more hydrated, bright and clear complexion without long recovery times, the Hydro-facial is right for you!

For more information on the Hydro-Infusion Facial, don't hesitate to contact us or visit our clinics in Atlanta. We will be more than happy to answer any questions. In addition, our professional Atlanta medical skin spa staff can schedule your appointment today!
Posted on behalf of The K Spa
371 East Paces Ferry Rd, Suite 850
Atlanta, GA 30305
Phone: (404) 549-3503