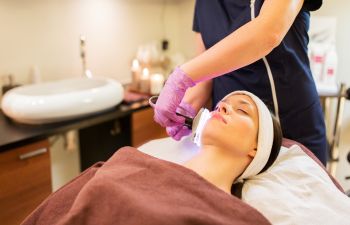 Have you thought about how you would feel with a spa membership? Just imagine the joy of anticipating regular spa treatments, as you need or want them, at a reduced price! You'll never have to wonder about going to the spa again. Choosing to purchase a K Spa Membership could be the best thing you've done for yourself all year. After the year we've had? It's time to treat yourself. Still need a good reason? Read on for three pretty terrific reasons for having a K Spa Membership.
Isn't it Time to Have a Membership You Look Forward to Using?
Face it. You've got a drawer full of memberships. There's the book club, the protein shake club, the flower of the month club and your gym membership. That's not even counting the ones you have to go to like the HOA, the PTA and the Chamber meetings. Isn't it time to have a membership card in your wallet that brings a smile to your face? Your secret beauty weapon is right at your fingertips.
You Save As Much as You Like
With your membership, you can have as many as six treatments each month. You choose from deals like 20% off skincare products, laser peels and facials. You can also enjoy $100 off microneedling or up to $150 off laser hair removal. Plus, each month, you receive a complimentary skin analysis and our Signature facial.
It's Been a Rough Year, and You Deserve It
We might be pushing it a little bit here, but you've likely got kids at home and school to figure out as well as keeping everyone covered with all the details: breakfast, snacks, masks and homework. Don't forget to feed the dog! There is a lot on your plate, so making room for a little me time benefits the whole family. As you take an hour to get a facial or get killer eyebrows, you're also off your feet and relaxing for a while. Fill your love tank with a K Spa Membership.
For more information on how you can get started with your K Spa Membership, call the offices of The K Spa today to book a consultation with Dr. Benjamin Stong or a member of his team.
Posted on behalf of The K Spa
371 East Paces Ferry Rd, Suite 850
Atlanta, GA 30305
Phone: (404) 549-3503