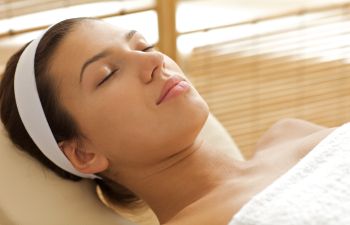 As the kids start returning to school, moms all over Georgia are ready for a break after a busy summer. Long days at the beach, amusement parks and carnivals can take a toll on your skin, making you look older than you feel. If you are noticing changes to the tone, texture or firmness of your skin, it is time for a non-surgical Mommy Makeover at The K Spa in Atlanta, GA.
The advancements in non-surgical cosmetic treatments make it quicker to achieve a more youthful appearance. While cosmetic surgery can create stunning results, you may be amazed at what can be accomplished in one visit to a cutting-edge medical spa. If you want to look years younger in a single day, consider these rejuvenating treatments to include in your facial makeover.
Facial Skin Hydration
Even with the use of sunscreen and sun hats, your facial skin likely was exposed to its fair share of sun over the summer. Give it the moisturizing and rejuvenation it needs with our facial skin hydration procedure. This professional facial provides a deep cleanse and exfoliation, followed by hydrating, protective serums to nourish your skin.
Botox Injections
Botox® injections can be combined with many other treatments to give your face a more youthful appearance. Even young mothers in the twenties and thirties can benefit from micro-Botox treatments to erase certain lines and prevent more from forming. Ask about Botox for wrinkle reduction, fuller lips, jawline tightness and many other cosmetic treatments.
Bruise-Free Facial Fillers
Facial filler injections have the advantage of offering instant gratification. If your lips are looking thin or you have dark circles under your eyes, consider a dermal filler injection treatment. We can combine filler injections with many other treatments to give you an instant new look when you come in for your Mommy Facial Makeover.
You deserve to treat yourself to a day of pampering after a long summer with the family. Our experienced staff at The K Spa is ready to help you rejuvenate your skin and face for a refreshed appearance. Call our center in Atlanta, GA to schedule a cosmetic consultation to discuss the right combination of rejuvenating treatments for your makeover.
Posted on behalf of The K Spa
371 East Paces Ferry Rd, Suite 850
Atlanta, GA 30305
Phone: (404) 549-3503