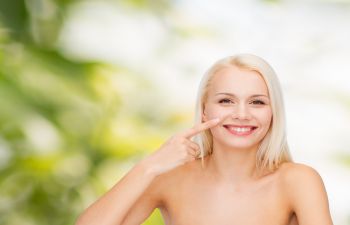 In Platelet Rich Plasma, or PRP facial therapy, your platelets and fibrin are used. This effective treatment results in glowy, plumped-up and less visible pores in your skin for months. This non-surgical treatment is available at the K Spa in Atlanta to help you look younger and more vibrant. As soon as the plasma is injected, it begins to rejuvenate and tighten wrinkled areas, as well as smooth the whole face. The essential chemical components found in the platelets stimulate collagen production.
The result is a renewed and vibrant complexion with results that you will love! A PRP Facial can take years off your face and give you a fresh, youthful glow that acts as an immediate confidence booster.
The Many Benefits of PRP Facials
There are many benefits that a revitalizing PRP facial can offer, including reduced appearance of smile lines, crow's feet and neck rings. Skin rejuvenation through PRP can be applied to the face, neck and hands. Added benefits of PRP are the diminished appearance of acne scars, skin depressions and undereye hollows, including filling in the fine lines on the corners of the mouth while reducing age spots.
PRP Is a Natural Collagen Enhancer
This type of facial truly transforms the look of your skin in positive ways. The PRP stimulates collagen production, allowing your tissues to heal and strengthen from the inside out. This facial works by thickening thin or aging skin, reducing inflammation and creating a more even skin tone.
PRP is valuable and useful for many reasons. Higher amounts of collagen lead to healthier, stronger and more elastic tissues, giving them a revved-up dose of your body's natural healing ability.
If you are interested in learning more about how platelet-rich plasma facials may transform your look, call the experts at K Spa in Atlanta.
Posted on behalf of The K Spa
371 East Paces Ferry Rd, Suite 850
Atlanta, GA 30305
Phone: (404) 549-3503