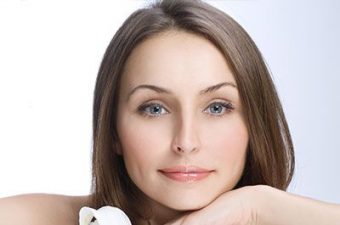 One of the most common New Year's resolutions is about losing weight. Granted, the percentage rate is fairly low for those who actually follow through on their commitment and make it to the goal. For those who do, there may be some unexpected changes in appearance, especially for older adults. Weight loss can leave sagging skin in some areas. The neck is one of them.
This does not mean you need to add some extra pounds to plump up those areas again. There are less drastic methods of addressing drooping, sagging skin. With skin tightening treatments, your neck and chin can look as good as you feel.
A Firmer, More Appealing Look
The "chicken neck" is not a look people enjoy. Weight loss and aging can create this appearance as the collagen in the skin is lost. Like a rubber band that has lost its stretch, weight loss can emphasize the lack of elasticity in the skin.
Collagen acts like scaffolding for the skin, providing structure and firmness. As we age, collagen production decreases, causing wrinkles and lines to appear. Stimulating collagen production causes the skin to bounce back and produce a smoother, more youthful look.
Microneedling and radio frequency (RF) treatments can be used to stimulate collagen production. This non-invasive treatment helps saggy skin tighten up. The end result is a firmer, younger-looking neck.
Looking Good Naturally
Skin tightening treatments are gradual, which allows the change to look natural rather than artificial. Over the course of a few months, the skin becomes firmer, slowly producing the youthful look you desire. The non-invasive method also means there are no incisions to leave scars.
Weight loss resolutions are good, especially when the commitment is there through the end and the goal is reached. You feel better after accomplishing this goal, and you want to look your best. Firming up the loose skin around your neck and chin will add to the new, more vibrant-looking person you are becoming.
Contact The K Spa for more information about skin tightening procedures, and find out if you are a good candidate. Call today to schedule your consultation appointment.
Posted on behalf of The K Spa
371 East Paces Ferry Rd, Suite 850
Atlanta, GA 30305
Phone: (404) 549-3503