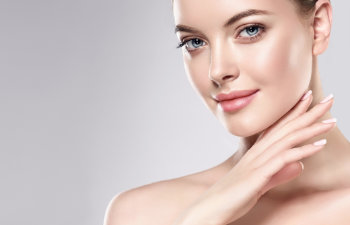 When you look at your facial features, are there areas that you believe need improvement? As we age, collagen loss and other issues affect the appearance of our skin. This can result in wrinkles, lines, loose skin and loss of volume. Your diet and lifestyle can also impact your aesthetics over time.
For many people, the idea of plastic surgery is off the table. Fortunately, there are alternatives that don't involve invasive surgery and long recovery timelines. Facial fillers can address several issues that contribute to aging skin. You will look and feel younger in Atlanta, GA.
Bruise-Free Facial Fillers
By using microcannulas instead of needles, The K Spa can prevent bruising and discoloration at the treatment site when performing facial filler treatments. Although facial fillers are minimally invasive, some patients may not want to go to work with visible signs of treatment. This innovative alternative eliminates bruising, so you can go back to normal activities almost right away.
The benefits of bruise-free injectables vary from patient to patient. Dr. Stong is able to choose the right fillers for your needs. This treatment approach is ideal for temporarily reducing the impact of aging on facial features. Areas that The K Spa can treat include the chin, lips, nose, temples, cheeks, eyelids and around the eyes.
Reducing Facial Wrinkles, Lines & Folds
The goal at The K Spa is to help patients reduce facial wrinkles, lines and folds. Not all fillers perform the same function. As an experienced practitioner in his field, Dr. Stong will recommend treatments based on a consultation. If you want results that last longer, we can use injectable fillers to compliment the results of plastic surgery.
Are laughter and frown lines making you look older than your years? Every time you move your facial muscles, the skin bears the strain. In combination with other natural causes of aging, this results in wrinkles and lines that will only deepen with time. Our bruise-free fillers are the perfect solution in Atlanta, Georgia.
Call The K Spa today if you would like to learn more about Bruise-Free facial fillers or to book an appointment with Dr. Stong.
Posted on behalf of The K Spa
371 East Paces Ferry Rd, Suite 850
Atlanta, GA 30305
Phone: (404) 549-3503