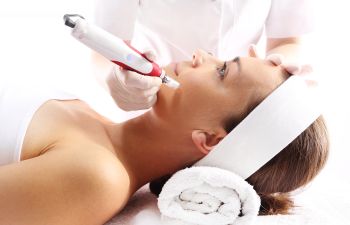 Now that spring is here it may be time for you to freshen up your facial glow. Micro-needling is one way to restore glowing, healthier looking skin. For people who are squeamish around needles, this procedure is not as bad as you may imagine. For the curious, micro-needling is a procedure that you may seriously want to consider.
Bringing Out the Hidden Beauty
Under the surface of your skin are substances that give it strength and firmness. Collagen and elastin are both important components of the skin matrix. Collagen serves to plump up the skin and give it volume. As you age, collagen production decreases. This loss allows the tiny lines and wrinkles to form, causing you to look older. Your skin begins to lose that youthful glow as collagen levels decrease. The skin begins to lose moisture and your pores seem to enlarge.
As elastin levels decrease, your skin loses its ability to retain its shape. Elasticity slowly disappears as lines and wrinkles become more pronounced. Fortunately, there are procedures that can help restore your youthful appearance.
Restoring the Foundation
As you can imagine, if you increase collagen and elastin levels, the skin should once again have that healthy, youthful look. The process of aging is reversed as fine lines and wrinkles slowly disappear. The glow that your skin once had comes back again.
This process is jumpstarted by micro-needling. The body has a natural healing process and when the production of collagen and elastin is prompted by the procedure, the skin matrix begins to build again. Stimulated by micro-needling, the skin foundation is replenished, and you see smoother, brighter looking skin.
Improve Your Skin Texture
Micro-needling uses bundles of tiny needles to prick the skin, which stimulates collagen and elastin production. You notice more volume and a firmer feeling to your skin after micro-needling. The fine lines and wrinkles that were so prominent before fade. The skin feels smoother and looks more hydrated. This also makes the pores less noticeable.
Micro-needling can improve the texture and appearance of your skin. Your face will glow with a healthier, more youthful look. This spring, treat yourself to glowing skin. Contact The K Spa today and schedule your appointment for a micro-needling procedure.
Posted on behalf of The K Spa
371 East Paces Ferry Rd, Suite 850
Atlanta, GA 30305
Phone: (404) 549-3503