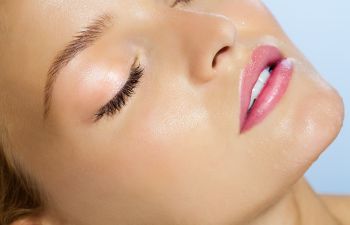 Winter weather can be rough on your skin. Irritation from colder temperatures can age your skin and lead to skin damage. Dull skin can make you look tired and feel self-conscious in social situations. Cosmetic treatments can help you reverse damage for a more youthful appearance. Here are the best three facial cosmetic treatments to help give your skin a rejuvenating glow this winter.
Chemical Peels
Chemical peels are versatile facial cosmetic treatments for a wide range of winter skin issues. During the minimally invasive procedure, the damaged top layer of skin is removed to reveal the softer and smoother skin underneath. Fine lines and wrinkles can be significantly diminished while improving skin tone and texture. If you struggle with acne, you can reduce the appearance of scars to achieve a youthful glow.
Dermaplaning
If your skin is sensitive to chemicals, dermaplaning facial cosmetic treatments can be an ideal alternative solution. A scalpel is used to exfoliate dead skin cells and fine peach fuzz hairs. Colder temperatures can create dry and flaky patches of skin from frequent irritation. The result is a brighter complexion you can enjoy all winter long without side effects. You can also benefit from greater absorption when using skin care products to look and feel your best.
Microneedling
Microneedling facial cosmetic treatments help stimulate collagen and elastin production that can be lost as you age. This procedure can address a variety of winter skin issues like acne scars, wrinkles, skin discoloration and enlarged pores. Depending on your aesthetic goals, multiple treatments may be necessary to achieve the desired results.
Pamper Your Winter Skin with K Spa Facial Cosmetic Treatments
The holiday season is almost here and skin issues may make you self-conscious when it comes to taking photos at family gatherings and other social celebrations. With simple and quick treatment, you can boost your confidence and experience a healthier and more youthful appearance.
The K Spa specializes in a comprehensive range of facial cosmetic treatments to rejuvenate your skin for a healthy winter glow. Specialists can recommend a personalized treatment plan to meet your unique needs. Call to schedule a consultation appointment to discuss your aesthetic goals today.
Posted on behalf of The K Spa
371 East Paces Ferry Rd, Suite 850
Atlanta, GA 30305
Phone: (404) 549-3503