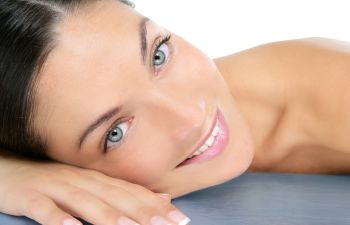 Your facial expressions can leave their mark in fine lines and wrinkles as you age. Bunny lines can etch into your skin as you repeatedly scrunch up your nose. If these small diagonal lines on the bridge of your nose bother you in the way you look, Botox® injections can help reduce their appearance. Here is how you can banish those bunny lines with Botox wrinkle treatment.
How Botox for Bunny Lines Works
Botox is a neurotoxin that can be injected into the face to smooth bunny lines. The neurotoxin works to temporarily stop muscle movements that create the formation of these fine lines and wrinkles. The cosmetic procedure can be done in less than an hour with minimal downtime. Results can be noticeable within a few days to a couple weeks. Additional Botox injections may be required every three to six months to maintain results.
Ideal Candidates for Botox Injections
The ideal candidates for Botox injections are individuals in good health who wish to eliminate bunny lines or other facial wrinkles. You may not be a good candidate if you are allergic to Botox ingredients or taking aminoglycoside antibiotics. If you have sensitive skin, you may want to take an allergy test prior to receiving Botox injections.
The best way to determine if you are an ideal candidate is to schedule an initial consultation with a board-certified plastic surgeon. The surgeon will review your medical history and discuss any concerns you may have regarding this cosmetic treatment for bunny lines.
Request a Consultation
While the term bunny lines may sound cute, the appearance of these fine lines may cause you to be uncomfortable with your appearance. At The K Spa, we offer a wide array of facial rejuvenation procedures like Botox injections to help you look and feel younger. Request a consultation to help banish your bunny lines today.
Posted on behalf of The K Spa
371 East Paces Ferry Rd, Suite 850
Atlanta, GA 30305
Phone: (404) 549-3503