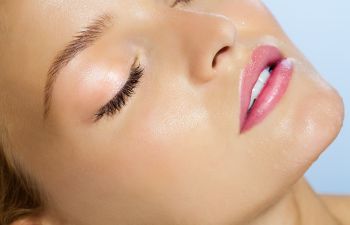 Did you know that your skin is the largest and fastest -growing organ in your body? With skin being your largest organ, skin overtime can appear dirty, dry, dull, and damaged. With constant exposure to make-up, environmental factors, diet, lifestyle habits, and stress your skin takes a beating. Going through a daily routine of washing, exfoliating, and moisturizing your skin may not be achieving the look you want. Take the next step in exfoliation with dermaplaning.
What is dermaplaning?
Dermaplaning is a skin procedure that exfoliates the skin's surface by removing dead skin cells. Dermaplaning is a similar process to shaving your face but should be done by a licensed professional. A sterile surgical scalpel is used to gently shave the skin's surface of the face. This allows for the removal of the upper layer of dead skin, as well as, fine hairs (peach fuzz or vellus hair) on the face.
What to expect in a dermaplaning treatment?
Dermaplaning is only performed on the face. A licensed, properly trained professional should provide the dermaplaning treatments. Dermaplaning is a short treatment done in-office. The skin will be gently pulled while the blade will glide over the skin's surface in light upward strokes. The treatment is painless with no downtime. After the procedure, you should avoid direct sun exposure for the first 2-3 days.
Who is the ideal candidate for a dermaplaning treatment?
Both men and women can benefit from dermaplaning. Dermaplaning can be used on any skin type and those with dull skin, dry skin, sun-damaged skin, and fine wrinkles. Those with active acne will not be a good candidate for dermaplaning and should look for other treatments.
What are the expected results after dermaplaning?
Dermaplaning leaves the skin feeling and looking healthier, brighter, and younger. Skincare products will absorb better and make-up products will work more effectively on smooth skin.
Dermaplaning Expert in Atlanta
The K Spa, an extension of Kalos Facial Plastic Surgery in Atlanta, provides dermaplaning as one of their cosmetic treatments. Dr. Benjamin Stong is a dual board-certified facial plastic surgeon that oversees the treatments performed at The K Spa. His team of highly trained and skilled aestheticians will provide each patient with the best of care and ensure their desired goals are achieved.
If you are in the Atlanta or surrounding areas, call The K Spa today to start your journey to a brighter more youthful complexion.
Posted on behalf of The K Spa
371 East Paces Ferry Rd, Suite 850
Atlanta, GA 30305
Phone: (404) 549-3503