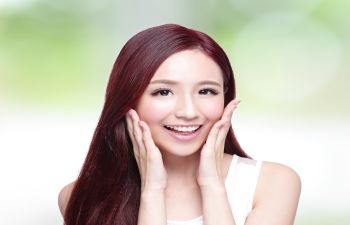 It's no secret that people are drawn to others that laugh and smile, as these expressions exude health and happiness. Unfortunately, repeated laughing and smiling can create permanent, unwanted smile lines, otherwise known as marionette lines. What's more, the production of collagen and elastin reduces with age, while age-related fat reduction causes lines to appear longer and more noticeable. As such, individuals may find that they are smiling and laughing less, as these lines bother them more. Fortunately, cosmetic facial fillers provide a way to soften the lines below the mouth, along with other lines and signs of aging that accompany marionette lines.
At the helm of The K Spa, Dr. Benjamin Stong is a highly renowned facial plastic surgeon that is dual board certified. Dr. Stong understands that when it comes to anti-aging dermal fillers, an intimate knowledge of facial muscles and structures is key. Furthermore, selecting the appropriate facial filler is paramount, while the precise placement of the injection is equally important. In other words, understanding how different facial fillers work is necessary to recommending the best one for each individual patient. There is no one-size-fits-all when it comes to dermal fillers.
Even so, Voluma is the longest lasting of the FDA approved facial fillers, and is often used by Dr. Stong at The K Spa. Comprised of a thick hyaluronic-acid based gel, Voluma is injected a bit deeper than other fillers, and results can last up to two years. When it comes to lifting and smoothing the mid region of the face such as the cheeks and jawline, Voluma creates results that are immediately noticeable. Given his influence and expertise in dermal facial fillers, when Dr. Stong recommends Voluma as the best filler for your marionette lines, you can rest assured that your treatment will be performed at an advanced level with optimal results.
If marionette lines are bothering you, and you'd like to achieve a lifted, more refreshed and smooth appearance in the cheeks and jawline, contact The K Spa today to schedule an appointment with Dr. Stong. You'll be smiling again in no time.
Posted on behalf of The K Spa
371 East Paces Ferry Rd, Suite 850
Atlanta, GA 30305
Phone: (404) 549-3503